Patient Education
An interactive diagram giving an overview of the new health and care system from April 2013. Illustrating the statutory bodies that will make up the new system, oriented around people and communities and where they receive their local health and care services. Clicking on any of the organisations will provide you with more information about their specific role.
---
Patients at the Heart of Healthcare
Atrial fibrillation (AF) is a complex condition which can affect individuals in very different ways. For some it can be highly symptomatic, while for others it is only detected by chance as there may have been no obvious or recognisable symptoms.
Accessing appropriate treatment to reduce symptoms and risks is extremely important for each person:

• to restore their health
• reduce their risks from associated conditions and events including stroke, heart failure and dementia
• support a person to make an informed decision with their clinician
• and restore their quality of life
Currently, there are a limited number of drug therapies and treatments available, and no single option which suits all people with AF, because of this it is not unusual for a therapy to need to be reviewed and perhaps an alternative tried.
---
Patient Support Groups
Information and support groups form an invaluable service to arrhythmia patients. Meetings present a forum for patients, their carers, friends and families to gain information, emotional support, share common experiences and learn more about their condition.
To this end, AFA is working with patients, carers and medical professionals to help establish local AF Patient Support groups which are supported through affiliation to the Arrhythmia Alliance - The Heart Rhythm Charity, to which AFA is affiliated (www.heartrhythmcharity.org.uk).
Please consult the website of Atrial Fibrillation Association for further information.
Online and paper copies of medically approved and Department of Health approved patient information booklets and fact sheets are available from the AF Association. An online Patient Decision Making Aid for AF and Anticoagulation (PDA) has also been published by RightCare, working with the Department of Health

Oral anticoagulation - this is medication taken to reduce the risk of stroke caused by AF. It works by slowing down the clotting process of the blood.

Useful link:
Information on OAC for
and commissioners
Devices
Useful link:

For AF patients unable to take an oral anticoagulant, NICE has approved the Left Atrial Appendage occlusion (LAAO).
Filmed Interviews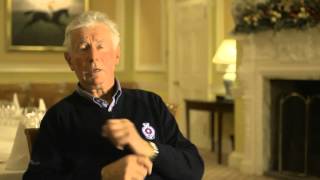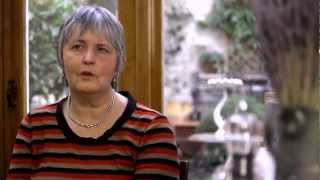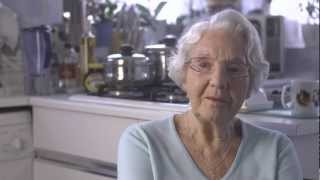 Useful link: Detailed information on LAAO suitable for clinicians

Rate Control
Some AF patients are found to have a fast heart rate. If a heart rate is fast for much of the time (usually more than 100 beats per minute at rest), then there is a risk that the heart muscle may tire - this is known as 'Heart Failure'.
The most common medication used to slow the heart rate are 'beta blockers'.

For some individuals, beta blockers are not effective or cause unpleasant side-effects. Alternative drugs may be considered.

Useful links:
Beta blockers Calcium channel blockers

For individuals who are unable to tolerate medication, then a device called a 'Pacemaker' may be considered. It is important to be reviewed by an arrhythmia specialist for this option.

Symptom Control
For some AF patients, there are no or few noticeable symptoms. However for an estimated 50% of people diagnosed with AF, debilitating symptoms, varying in severity, can impact on their daily life. It is important to be referred to a heart rhythm specialists or an AF clinic if you have symptomatic AF as a full assessment can be made and guidance offered as to the most appropriate therapy for you.
Often, prior to any treatment, an 'electrical cardioversion' may be suggested in order for the clinicians to be able to monitor whether stopping the irregular heart rhythm (arrhythmia) does improve how your feel and your quality of life. This is a non-invasive therapy which is usually carried out in a hospital setting but you only need to attend as a day patient. For some this procedure successfully stops further AF episodes, possibly for weeks or even years, and so no further symptom control treatment is needed. However even if this therapy is unsuccessful or only works for a short time, it does help both you and the clinician to determine whether stopping the irregular heart rhythm makes you feel much better.
It is important to remember that even if treatment stops the AF, the related risks remain and so assessment for stroke risk and heart rate is still very important

Anti-arrhythmic medication
Commonly considered medications include:

Amiodarone Digoxin Dronedarone

Procedure Options
For some AF patients, a procedure is recommended to reduce or possible stop further AF episodes.
Devices
AF patients for whom medication or ablation are either unsuitable or unsuccessful may benefit from a pacemaker implant and then ablation of the AV Node.
For further information, to order a paper copy of any publications or to speak with a member of the AF support team, please contact AF Association on:
Useful Documents: